---
Previous Meetings:
2014
2013
2012
2011
2010
2009
2008
2007
2006
2005
2004
2003 and before
---
Meeting: Tuesday, December 9, 2003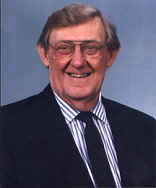 Our speaker will be Donald Markle. Donald Markle, the author of Spies and Spymasters of the Civil War, is a retired federal employee, having spent over 34 years in the U.S. Intelligence sector. His main areas of expertise were code breaking and foreign liaison. A graduate of the University of Maryland with a History/Government and Politics degree, he has always had a keen interest in history. In 1991 he relocated to the Gettysburg area and his interest in the Civil War greatly expanded. He is currently an instructor at the local Ederhostel, an adjunct instructor at Harrisburg Area Community College, and a frequent lecturer on various intelligence subjects. Mr. Markle is also the author of: The Telegraph Goes to War - based on the diary of David Homer Bates, Lincoln's telegraph operator.

---
Meeting: Tuesday, November 11, 2003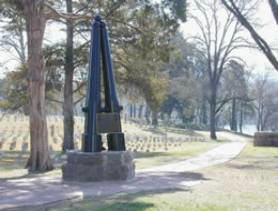 Our speaker will be BCWRT Board Member Bob Mullauer. Bob was a high school history teacher for over a decade. He currently teaches evening courses at Anne Arundel Community College in addition to speaking to a variety of groups on topics such as the American Civil War in the Western Theater, World War II in the Pacific, and the Napoleonic Wars. He has led United States Army officers on staff rides over the Chickamauga and Chattanooga battlefields. Besides Civil War battlefields, his travels include tours of World War II battlefields in the Pacific as well as Normandy, the Bulge, Verdun, and various Napoleonic sites in Europe.

Bob will present a discussion and slide show on the battle of Shiloh.


---
Meeting: Tuesday, October 14, 2003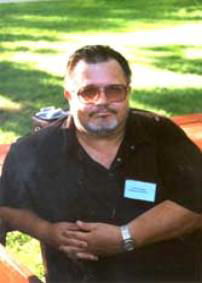 Our speaker will be noted historian and author Ted Alexander. Mr. Alexander is a former Marine, Vietnam Veteran, and noted Civil War expert, editor, and author. He is a highly sought after speaker and tour guide and has written extensively on the Gettysburg campaign. His books include Southern Revenge & Maryland Civilians in the Antietam Campaign. Mr. Alexander has also authored several "General's Tours" for Blue & Gray Magazine and is regarded as an expert on cavalry operations conducted during the Gettysburg campaign.

Currently, he is chief historian at Antietam National Battlefield Park and a popular Smithsonian Associates tour guide specializing in Civil War sites in the Washington region.

The topic of Mr. Alexander's talk will be "Sharpsburg Civillians, Before, During and After the Battle."

---
Meeting: Tuesday, September 9, 2003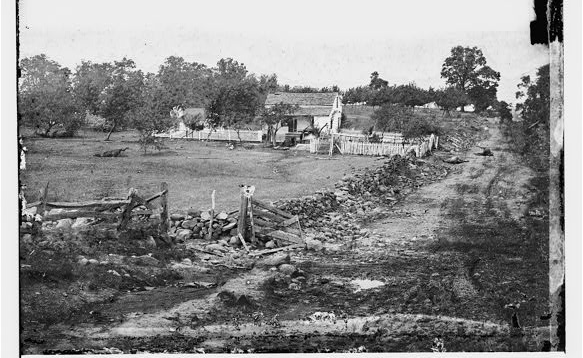 Our speaker will be noted historian and author Jeffery C. Wert. Mr. Wert is a retired high school history teacher and the author of six books on the Civil War, including: General James Longstreet: The Confederacy's Most Controversial Soldier, From Winchester to Cedar Creek: The Shenandoah Campaign of 1864, Mosby's Rangers, A brotherhood of Valor and Gettysburg Day Three (which was nominated for a Pulitzer Prize and National Book Award.)

Mr. Wert was also Winner of the 1988 Little Big Horn Associates Literary Award. He is currently at work on a forthcoming book entitled The Sword of Lincoln.

The topic of Mr. Wert's talk will be "Union and Confederate Command Decisions on July 3, 1863 at Gettysburg. The talk will be based on his most recent book, Gettysburg--Day Three, and will examine decisions made by Lee and Meade and key subordinate officers.


---
Meeting: Tuesday, August 12, 2003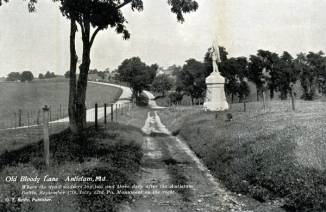 Our speaker will be John Howard, Superintendent at Antietam National Battlefield. Mr. Howard, who has 30 years of experience with the National Park Service, has served as Superintendent for 8 years. As Superintendent of Antietam National Battlefield he is responsible for a 2.8 million-dollar annual budget, and for preservation, restoration and protection of over 3300 acres of National Battlefield. He was born in Carbondale Pennsylvania, and graduated from Penn State University with degrees in Biology and Special Education. He started work with the NPS in 1973 and has served at Delaware Water Gap NRA, Badlands National Park, Rocky Mountain National Park, Blue Ridge Parkway and the National Capital Regional Office of the NPS. John Howard resides in Emmitsburg, Maryland with his wife Joan and son Brian.

Mr. Howard's program will include a summary and update of the restoration and preservation of the Antietam National Battlefield and some insight into future plans including construction of a new visitor center and land protection activities. A slide presentation will accompany the talk.
---
Meeting: Tuesday, July 8, 2003

Our speaker will be John W. Schildt. Reverend Schildt has led tours of Antietam and the Maryland Campaign for many colleges, military and civilian groups, including the BCWRT. He has been involved with Dr. Gabor Boritt in the "Gettysburg Civil War Institute" and also Dr. James Robertson's "Campaigning With Lee" Seminar.

Reverend Schildt graduated from Shephard College, Wesley Theological Seminary and has studied at Western Maryland College, Gettysburg Seminary and West Virginia University. He is the author of several books, including Roads from Gettysburg; September Echoes: The Maryland Campaign of 1862; Roads to Antietam; Stonewall Jackson, day by day; and Stonewall Jackson and the Preachers.

Reverend Schildt's slide presentation will be based on his recently reprinted book Roads to Gettysburg. First Printed in 1978, the book is the epic story of how the armies reached the fields of Gettysburg. We all know about the Pennsylvania town, but many towns and villages experienced the armies marching by and encamping in local fields.

This book begins on the banks of the Rappahannock River at Fredrecksburg and, for some, ends two hundred miles away at Gettysburg. It describes the experiences of the soldiers and the people along the way.
---
Meeting: Tuesday, June 10, 2003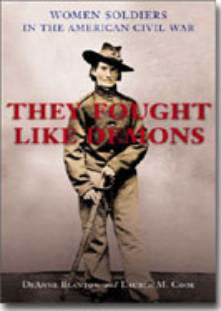 Our speaker, DeAnne Blanton is a military archivist at the National Archives in Washington, D.C., specializing in 19th century U.S. Army records, particularly those of the Civil War. She is also President of the Society for Women and the Civil War, a national membership organization dedicated to recognizing women's efforts from 1861-1865. Her first book, They Fought Like Demons: Women Soldiers in the American Civil War, co-written with Lauren Cook, was published by Louisiana State University Press in 2002.

They Fought Like Demons is the first book to fully explore and explain the hundreds of women who disguised themselves as men and enlisted in the armies of the Union and the Confederacy. Relying on more than a decade of research, They Fought Like Demons explores the military careers of women soldiers, and the consequences of their service. They Fought Like Demons has earned critical praise from The New York Times, Smithsonian Magazine, and Civil War Book Review.
---
Meeting: Tuesday, May 13, 2003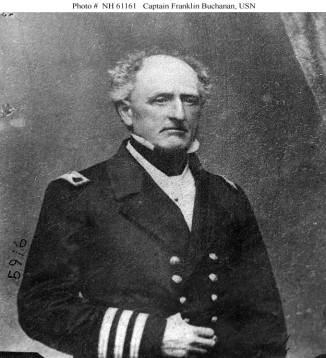 Our speaker will be Craig L. Symonds. Craig is professor of history at the U.S. Naval Academy where he has taught Civil War history and American Naval history for twenty-seven years. At the Academy he has been the recipient of both the "Excellence in Teaching" Award and the "Excellence in Research" Award. He is also the author of nine books including CONFEDERATE ADMIRAL, a biography of Franklin Buchanan, whose defense of Mobile Bay will be the subject of his talk at the Baltimore Round Table. His other books include biographies of Joseph E. Johnston and Patrick R. Cleburne. He has written three battlefield atlases, and two books on Gettysburg including the AMERICAN HERITAGE HISTORY OF THE BATTLE OF GETTYSBURG.
Copies of his books will be available at the Roundtable meeting for sale and signing.

Time: 7:30 PM
Place: Tall Cedars Hall, Old Harford and Putty Hill, Baltimore, Md. 21234
---
Meeting: Tuesday, April 8, 2003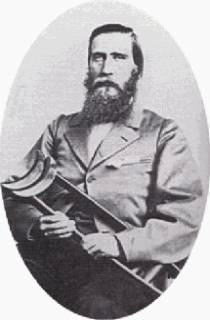 Our Speaker was Richard M. McMurry. Mr. McMurry is a native of Atlanta. He attended the public schools in that city and in Decatur, GA. In 1961 he received the B.A. degree in History from the Virginia Military Institutefollowing which he served two years active duty in the United States Army. Entering graduate school at Emory University in September 1963, he received the M.A. degree in June 1964 and the Ph.D. in June 1967. He presently lives and writes in Roanoke, Virginia.

He has authored more than 100 articles on various facets of the Civil War. In 1994 two of his books – John Bell Hood and the War for Southern Independence and Two Great Rebel Armies: An Essay in Confederate Military History – Were listed by eminent historian Gary Gallagher as among the 100 best modern Civil War books. The former work received both the Mrs. Simon Baruch University Award, presented by the United Daughters of the Confederacy, and the Fletcher Pratt Award, presented by the NYCWRT.

Despite a long string of defeats culminating in the disasters of 1863 (Vicksburg, Chattanooga and Gettysburg), The Confederate cause was not hopeless as 1864 began. To achieve their goal, however, the Confederates would have to avoid a major defeat. As things turned out, defeat came in Georgia, and the Rebel's last hope died in the flames of Atlanta.

 Richard McMurry has studied the Atlanta Campaign for many years and has come to see it in an entirely new light. At our meeting he discussed some revised thoughts on this crucial campaign.

---
Previous Meetings - See what you missed by not being a member!
---